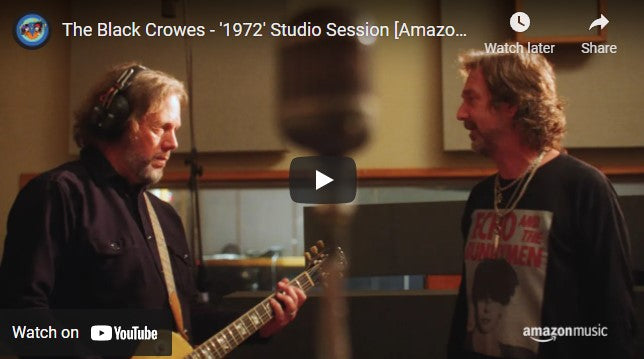 The Black Crowes have just dropped a single form the upcoming 1972 album. The Crowes Bros. Rich and Chris Robinson enter the for the first time together in many moons to revisit some of the music that shaped the band from the amazing year 1972. Think about it, 72′ had R&B and Funk right next to Pink Floyd and Emerson Lake and Palmer. What an amazing time.
Check out this YouTube clip from the recording sessions at the legendary Sunset Studio. You hear covers of The Temptations Papa Was a Rolling Stone as well as the Rolling Stones Rocks Off…
So cool to see a real rock band just diginin' what they do.  Can't wait for the whole EP to drop. This is a must have vinyl for sure.
The Black Crowes are out on the Shake Your $ Maker tour…must see. Get out there and rock!
KnuckleBonz will be brining you some killer collectibles with the Black Crowes later this year. Stay tuned
Rock Hard!