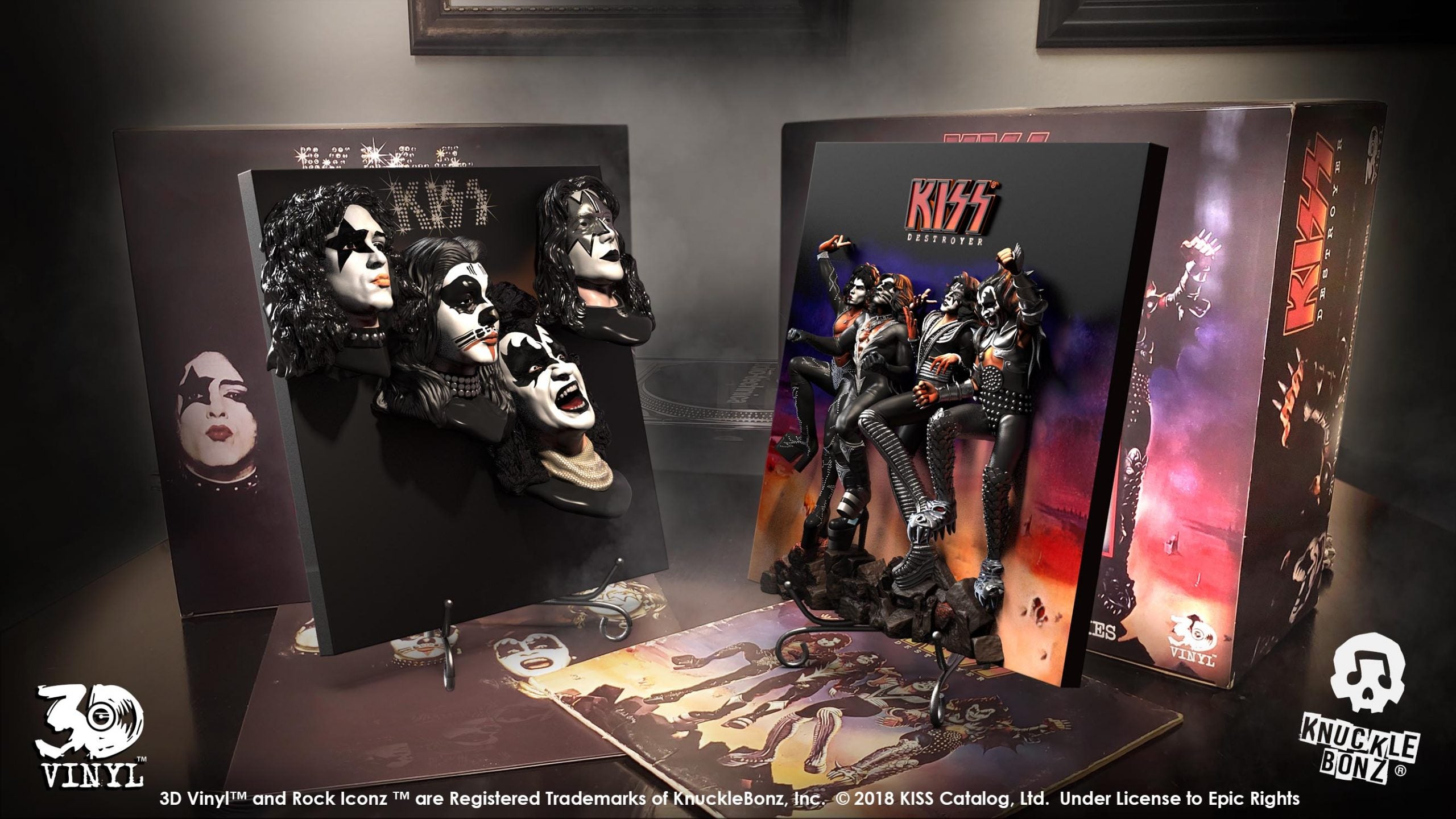 The Power of Album Art – 3D Vinyl Collector Series from KnuckleBonz®
The digital music firehose began to run at full force either side of the new millennium. With it came more choices and access to music of all kinds than ever. It was also the footsteps of doom, and the beginning of the end for perhaps the most precious aspect of new music buying. The experience of going to retail and flipping through new music releases on Vinyl and other formats. Can't tell you the number of times super classic bands where discovered by first connecting with album art. KISS for sure was a buy-at-fist-sight based on the original black debut cover with the make-up on Gene Simmons "The Demon", Paul Stanley "The Starchild", Ace Frehley "The Spaceman", and Peter Criss "The Cat." Destroyer also was a call to arms for early soldiers of The KISS Army. It was perhaps the most valuable form of marketing and creating awareness for bands.
While the Vinyl format has seen a resurgence and has been the only growing aspect of the music business in recent years, it's hard to imagine the reverence for music that we once had returning.
What we do here is Rock Hard! everyday to try to make sure music Superfans never have to be without that special feeling when seeing great performers or album art represented in fine arts collectibles. That's the sole focus of the KnuckleBonz 3D Vinyl®, Rock Iconz and On Tour™ Collector Series.
Check them all out here: www.knucklebonz.com
Kbonz