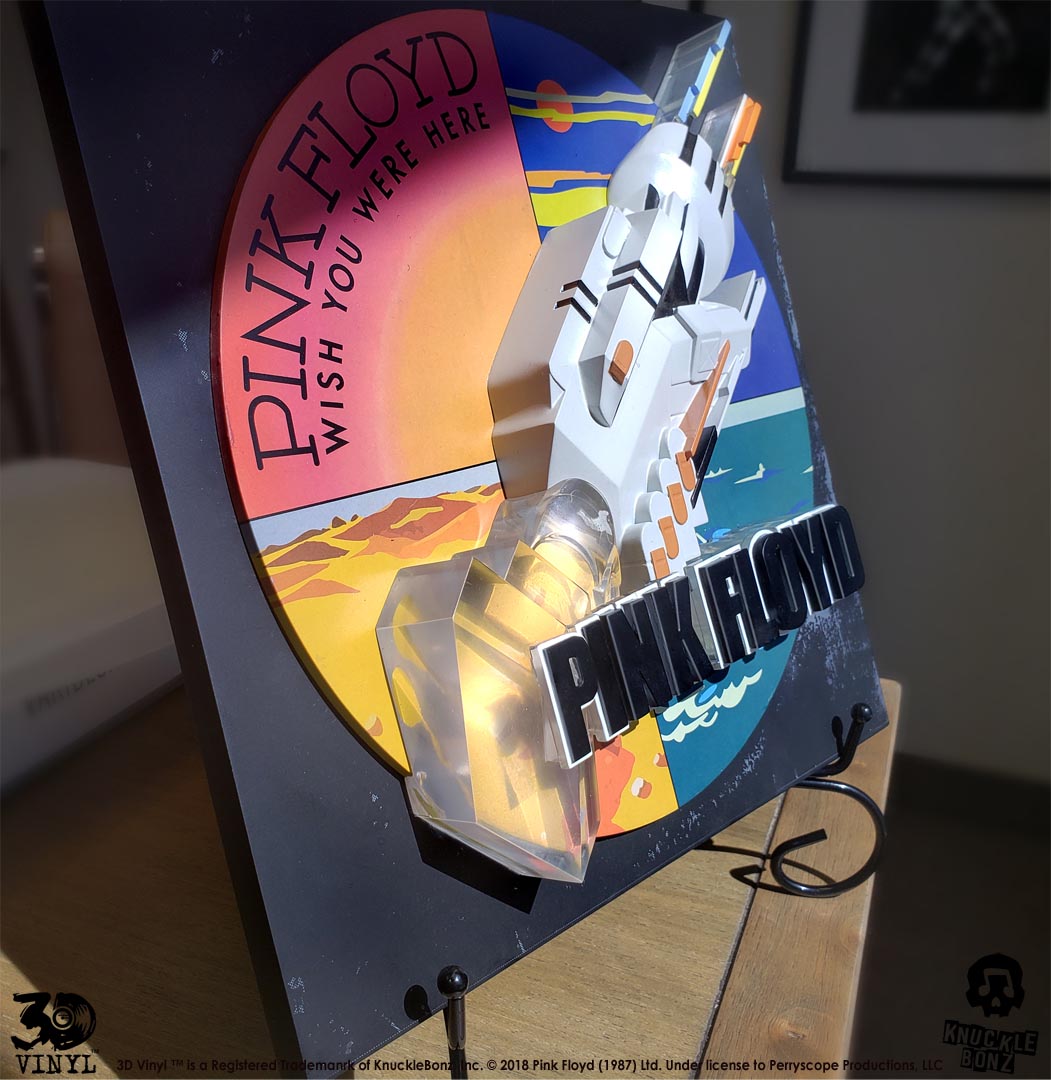 This will not be a news flash for Pink Floydians, but I have been surprised recently in conversations of the number of people who are not aware of a really great documentary of the making of Pink Floyd "Wish You Were Here." If there has ever been pressure on a band to follow up after breakthrough commercial success in music, this is it. If you recall, Wish You Were Here was the follow up album to Dark Side of the Moon, need we say more.
The (59) minute film was released in 2012 and has interviews with all four Pink Floyd members, Roger Waters, David Gilmour, Richard Wright and Nick Mason. There is a a focus on specifics for all the tracks like Have a Cigar and Welcome to the Machine, but there is also a large section on how the record was inspired by co-founder Syd Barrett. The band gives candid insight on the relationship each member had with him. We were struck by the sincere sadness you could see from Roger Waters and David Gilmour about the loss of this great talent and great friend.
Also,  there are awesome interviews with the visual side of Pink Floyd in cartoonist Gerald Scarfe and designer Storm Thorgerson. They are both heroes to us here at KnuckleBonz.
The Story of Wish You Were Here It is easily streamed on a number of video services. We caught it this weekend on the music streaming service Qello.
We have lots in the works with Pink Floyd now in all 3 of our collector series, Rock Iconz®, 3D Vinyl® and On Tour ™. Check that out here.
Check out all the kool Knucklebonz Collectibles here.
Rock Hard!