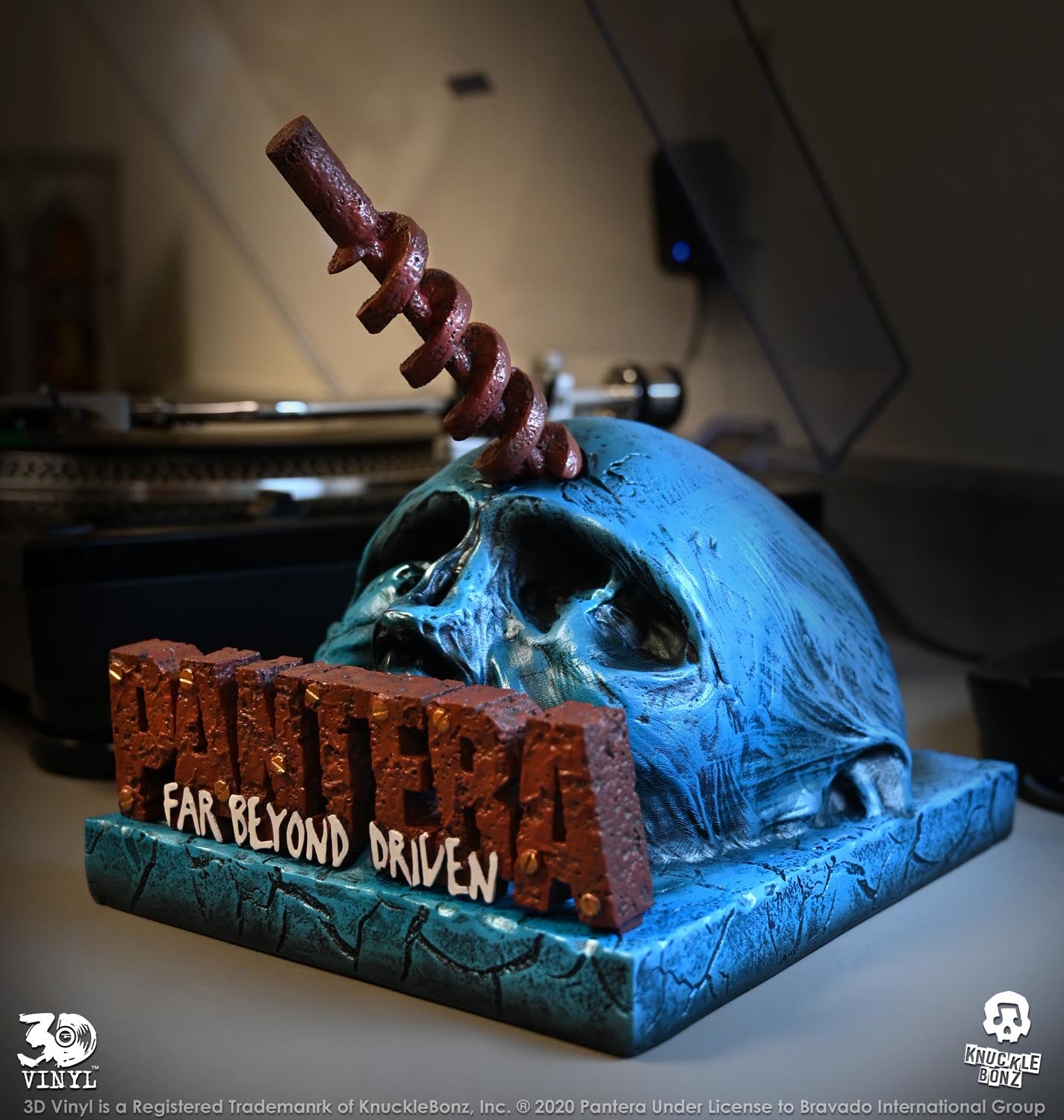 On this day in 1994 Pantera showed the music world that metal was not just a "sub-genre", but was #1 in music. Pantera's  "Far Beyond Driven" became the 1st true heavy metal record to debut in the US. What's super impressive is that Phillip Anselmo, Dimebag Darrell, Vinnie Paul Abbott and Rex Brown took no steps backwards to achieve this commercial success. They actually turned up the heaviness…I'm Broken!!!
This album art proved a real challenge for our 3D Vinyl Limited Edition Statue Series. We decided to stray for the tradition 12×12 album oriented format and created a hybrid that brings the great cover photographic treatment to a desk or shelf mount display. This KnuckleBonz collectible is still in pre-order and super hot. Check it out here to be one of only 1994 fans that will own this piece of metal music art: https://knucklebonz.com/product-category/pantera/
The 1st wave for Pantera Far Beyond Driven is finished and in route to our US warehouse. We expect it to hit the US ports in April and then must clear customs to begin the short truck ride to the KnuckleBonz warehouse. Stay tuned here for update…DOn;t Miss Out!
Rock Hard! Kbonz
Check out the launch video: https://youtu.be/drXB00qkDKc