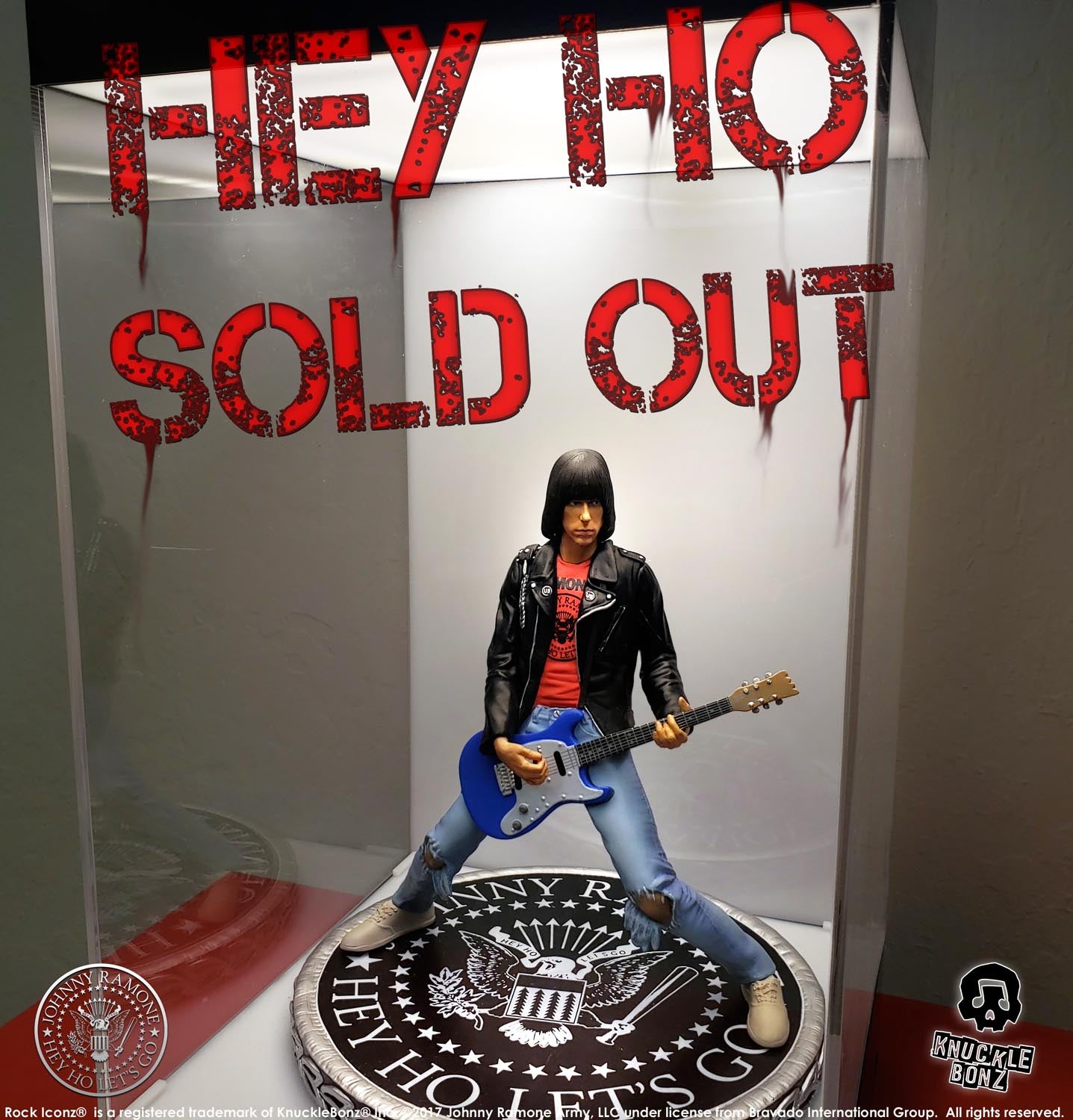 "HEY HO…SOLD OUT!" .Always a bitter sweet day when on of  the Rock Iconz ® comes to the end of the production and is SOLD OUT. Johnny Ramone's Rock Iconz Limited Edition Statue is gone as of today…never to return. As you know if you have followed KnuckleBonz over the past 18 years, we have never re-released a Rock Iconz, 3D Vinyl® or On Tour® Ltd. Edition Collectible once it is gone.
This production was difficult with multiple sculptors working to get things just right on the Punk Rock Titan Johnny Ramone. We worked directly with Linda Ramone, Johnny's widow on many revisions. We got to talk about Johnny, the state of music in general and a lot about baseball. Johnny was a huge baseball and NY Yankees fan. We are not, so that was a source of some good natured shit-giving. We learned that Johnny Ramone and George Thorogood, both huge baseball guys, had a beef that lasted for a few years over their baseball fandom. All ended up ok. All were all really happy with the final production.
A number of Rock Iconz will have similar fates this week. 3 other Rock Iconz are now gone and have moved to the SOLD OUT KNuckleBonz Hall of Fame. #staytuned here for updates on that.
See all the In-Stock and Pre-Order KnuckleBonz Collectibles Here:  www.knucklebonz.com
Don't forget to snag your Vinyl LPs Here: Buy Vinyl LPs
Officially Licensed Apparel too: Buy Apparel
Rock Hard!