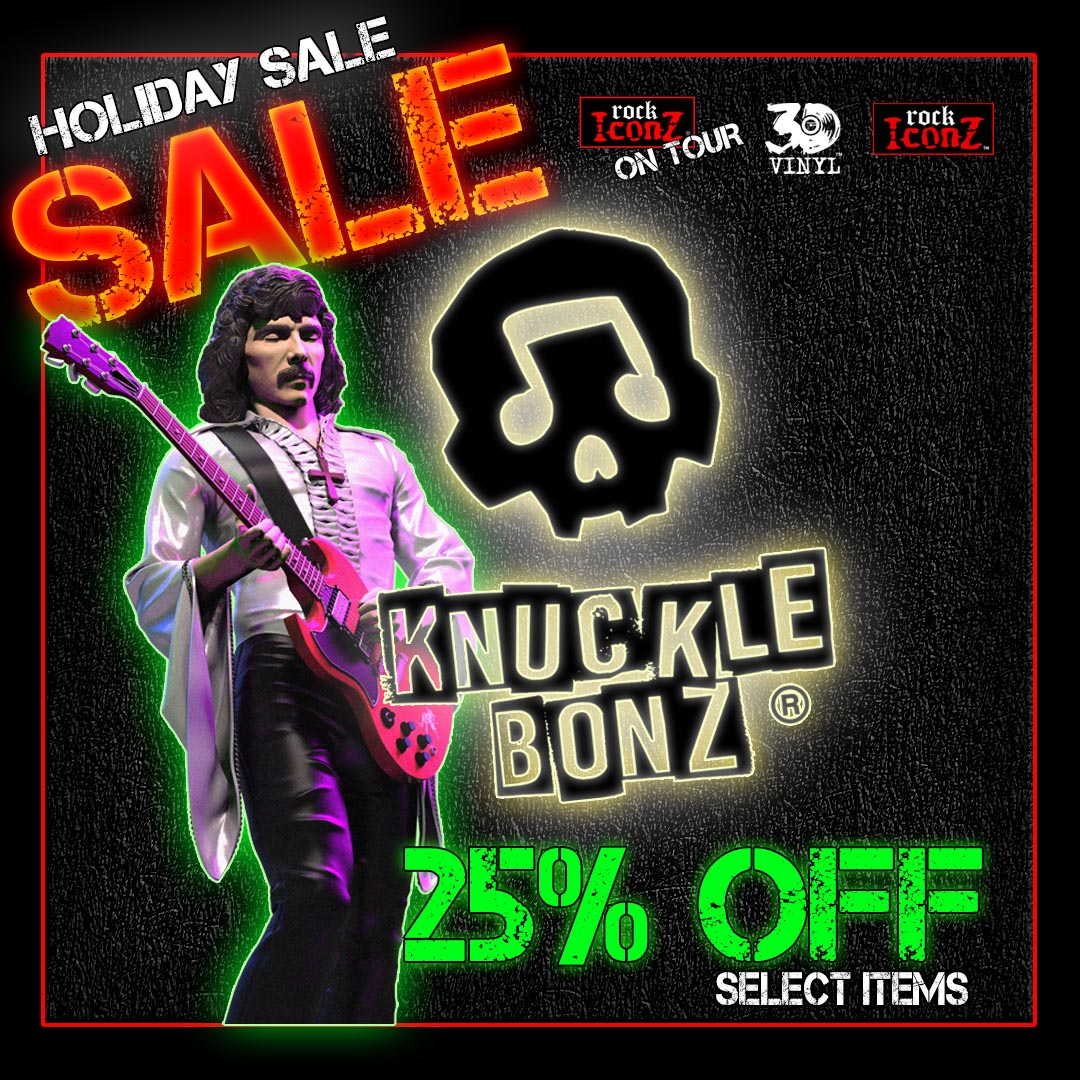 RARE Sale KnuckleBonz® Save up to 25% HERE
The HOLIDAY SALE rages on with many KnuckleBonz Ltd. Edition collectibles… Limited Edition Statues from the likes of Metallica, James Hetfield, Misfits, Motorhead, Ozzy Osbourne, Randy Rhoads, Megadeth, Debbie Harry of Blondie, Notorious B.I.G. Biggie Smalls, QUEEN AC/DC, Bon Scott, Black Sabbath Tony Iommi and Iron Maiden are all on sale.
No FoMO…!
If you have followed KnuckleBonz work for the past 20 years, you will know sales a a rare thing for officially licensed limited collectibles. That is ALL we produce.
Merry Xmas and Happy Holidays form the KnuckleBonz Krew to all of you!