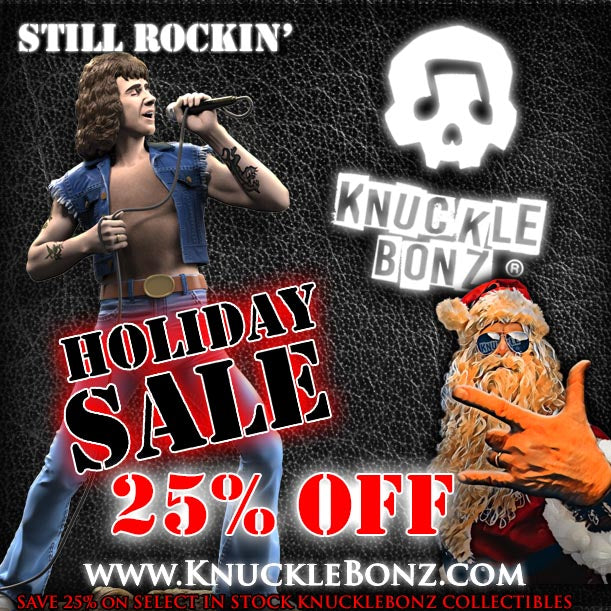 Our once a year holiday sale rages on with up to 25% Off RARE KnuckleBonz Limited Edition Statues from the Rock Iconz®, 3D Vinyl® and On Tour ™ Series.
Officially licensed design form the like of Metallica, James Hetfield, QUEEN News of the World 3D Vinyl, Misfits Earth A.D., Jimi Hendrix, Debbie Harry of Blondie, Biggie Smalls Notorious B.I.G, Megadeth, Ozzy Osbourne, Randy Rhoads and many others….CHECK OUT the Holiday SALE HERE.
Also check out the new Pre-Order KnuckleBonz collectibles for Black Sabbath, Guns N Roses, Thin Lizzy, Death Check Schuldiner and more at www.knucklebonz.com
For those of you how have been with us since the beginning, you will note that KnuckleBonz turn 20 in 2023. Lots of amazing sites to show you and super cool anniversary stuff coming in the new year. We can't wait to show you.
Rock Hard this holiday season and Merry Xmas to all from the KnuckleBonz Krew.
See ya in 2023…