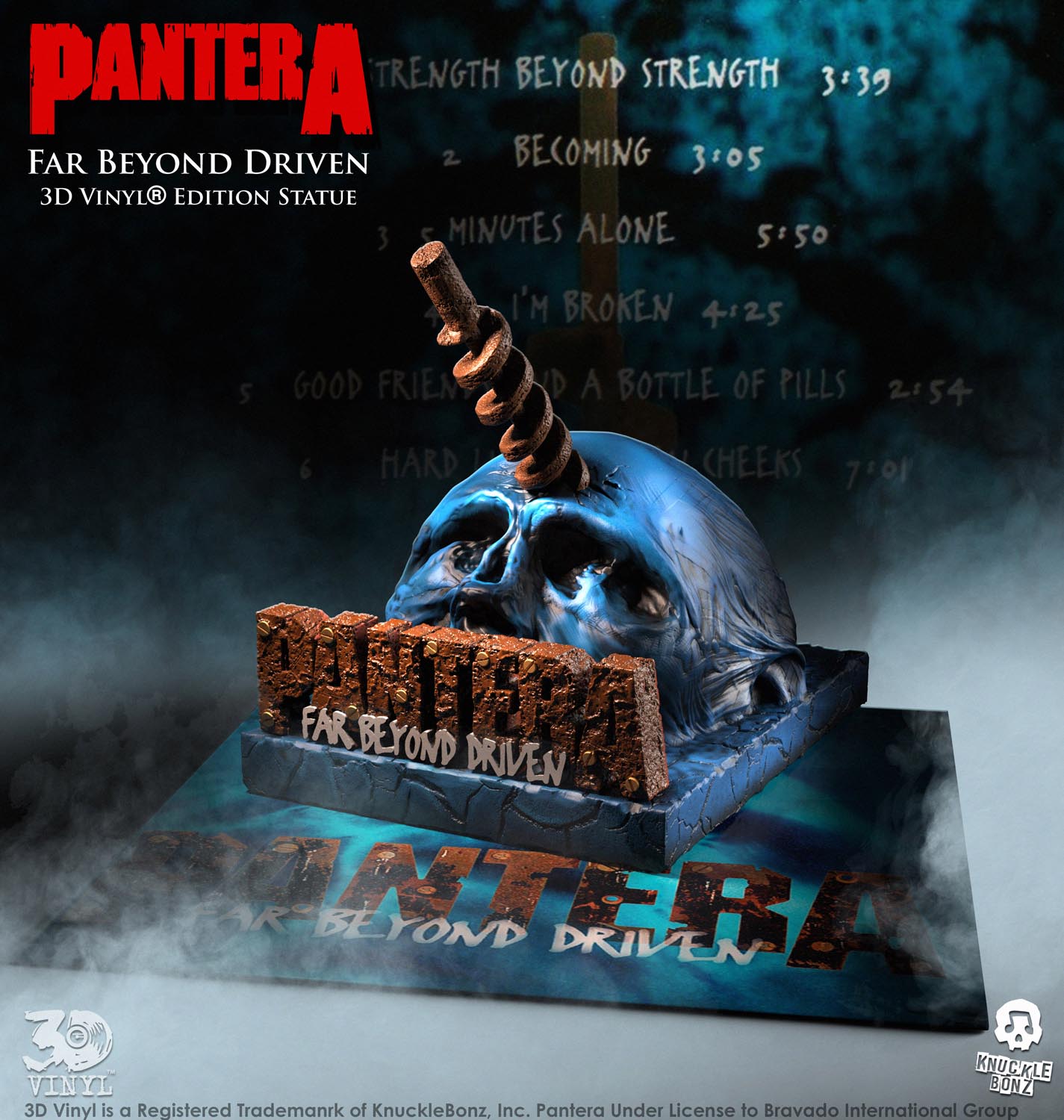 Pantera "Far Beyond Driven" Announced for KnuckleBonz® 3D Vinyl® Collector Series
"Far Beyond Proud" to show you the newest addition to our 3D Vinyl Collector Series, Pantera "Far Beyond Driven." We have tweaked the format on this design with a slightly smaller scale and different mounting than the previous 3D Vinyl for artists like Ozzy Osbourne, Motley Crue and King Diamond. Pantera's Far Beyond driven is set up for a desktop or shelf mount and has dimensions of 9 inches tall and 7 inches wide. This smaller footprint will make for better desktop display than the previous 3D Vinyl releases. We don't want to stay "nailed to the gun" with the series format of 3D Vinyl.  We let the original album art drive what is created. The only thing that remains a constant, is that 3D Vinyl collectibles bring the great album art to life in a 3D statue format.
Hard at work on lots of stuff with the mighty Pantera. Stay tuned here and other official Pantera and KnuckleBonz social media for updates.
Check our Pantera "Far Beyond Driven" and other KnuckleBonz Collectibles here at www.knucklebonz.com
Rock Hard This Holiday Season! Kbonz