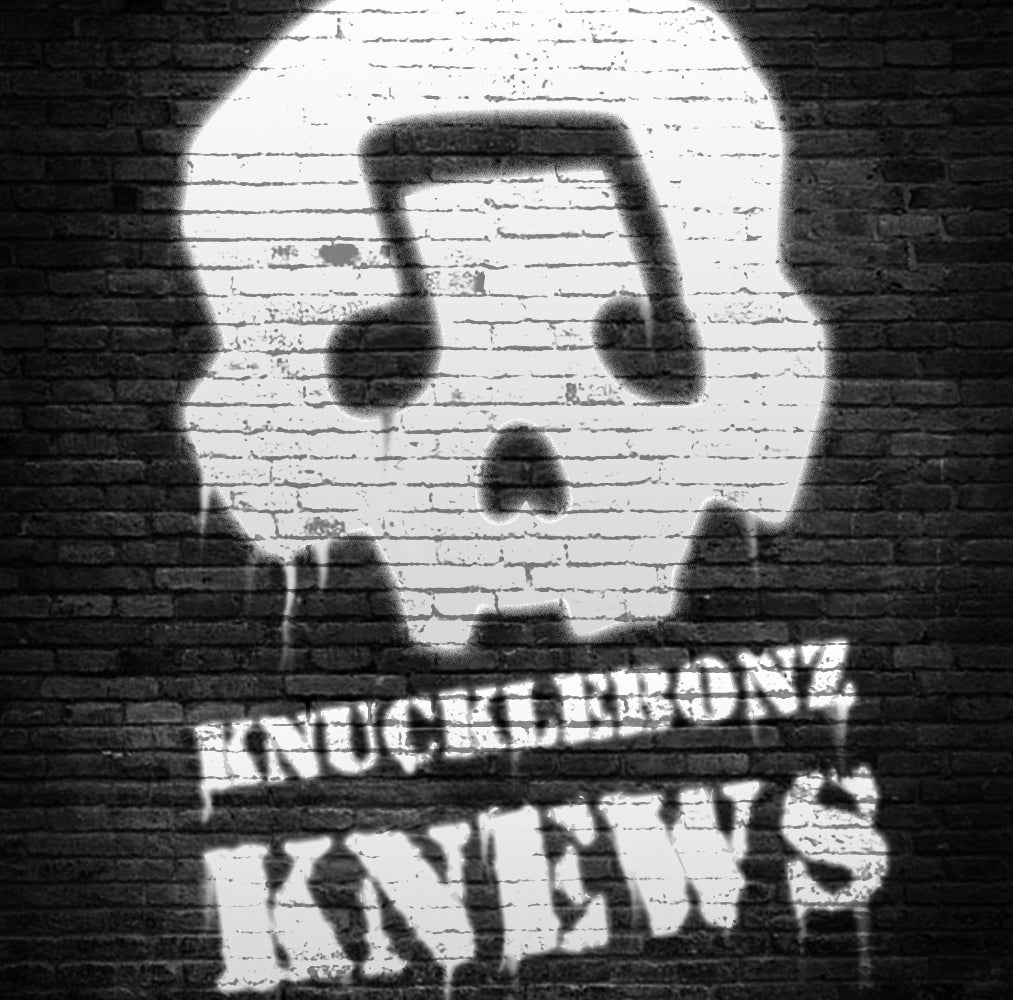 KnuckleBonz® Knews Rock Iconz®, 3D Vinyl® and On Tour® Collectibles
Things are slowly  improving on the import/export  side of things, but we have a few products that are still being impacted by port closures and production delays during the height of the Covid Outbreak at end of last year at to start 2021. Here's the latest…
Twister Sister Rock Iconz for Dee Snider and Jay Jay French production is drawing to a close and we hope to wrap by month's end. This is one of the teams that was most disrupted by Covid. We will see how the overseas ports are fairing as Twisted Sister Rock Iconz start their journey to us here in the US. Pre-Covid, this was about a 3 week journey. However, for some perspective, some of our productions that finished in November 2020 have yet to land to us here in the US. Will keep posted once production officially wraps.
Scorpions "Blackout 3D Vinyl" is at the same point as the Twisted Sister production statues above. We should be wrapping up production over the 2  or 3 weeks and then begin the trip to us here in the USA. Stay tuned for a more definitive ship date once Scorpions "Blackout" 3D Vinyl leaves the overseas ports.
Ghost Nameless (Ghoul White) Guitar Rock Iconz   sold-thru the initial inventory  is now on back order. Production is going well on new Nameless Ghoul statues and we should have more of this limited edition late Spring/Summer. Ghost Nameless Ghoul Black Guitar and Papa Nihil are running low on inventory so don't delay if you want a shot at these Rock Iconz Limited Editions. We have no plans to produce additional statues on these designs. That's a wrap!
Tony Iommi Rock Iconz Limited Edition sold-through the 1st wave of production as soon as hit the US warehouse. Iommi is also now on back order. Looking like late Spring/Summer for more Riff Lord Tony Iommi. Don't miss out of our 1st Iommi Rock Iconz design from circa 1973 Black Sabbath era.
Metallica Rock Iconz Limited Edition Statues for James Hetfield, Lars Ulrich, Kirk Hammet and Robert Trujillo are in the US warehouse. We have been asked by the Metallica camp to hold shipping until inventory gets to the EU warehouses. This will allow us to ship at the same time worldwide to all pre-orders. We hope to have good news on shipping on these design very soon. #staytuned
Pantera "Far Beyond Driven" 3D Vinyl 1st wave of production is on the container ship and approaching the US Ports. Hopefully, we have no delays at customes and can get the this into our warehouse quickly. Hope to have updates soon.
On Tour AC/DC Cannon,  Highway to Hell Road Case, Scorpions Roadcase and KISS Roadcase w/ Stage Sign  wrapped production back in November are still being impacted by the shipping ports slow-down. The last update we have on this Container Ship is that it should hit the USA ports in April. We then need to clear US customs to get all to our KnuckleBonz warehouse to ship to pre-orders. If you are interested in any of the KnuckleBonz products, it would wise to get in the pre-order queue. We will more than likely be out of stock right after we check into our warehouse.
Randy Rhoads 3 Rock Iconz Limited Edition Statue 1st wave of production has finished and is being put through final QA to be packed to ship put to us here in the US. With no unforeseen delay at the ports, Randy is on-track to hit the original May/June ships dates.
AC/DC Angus Young and Brian Johnson Rock Iconz Casting is complete and the statues are going through the cleaning and polishing step of production. This sets up for priming. No disruptions so far this AC/DC production and we remain on schedule for our Fall 2021 ship date.
QUEEN Rock Iconz Statues for Freddie Mercury, Brian May, Roger Taylor and John Deacon  are in production and all is going well in the casting process. Still very early in production as these only announced a week or so ago. Will keep you updated through the Spring on this production.
We have heard from many on via our customer service to express your concerns over the shipping delays. Believe us, we are as stressed as all of you and look forward to the day we can be back to Pre-Covid production cycles and delivery. We continue to deal with many challenges and are so proud of all of our customer service and productions teams as they march ahead to create all the KnuckleBonz products. However, we are most proud of all of you for hanging with KnuckleBonz during this time…You Superfans are the best!!! You are only reason we are now in our 18th year.
Rock Hard! Kbonz