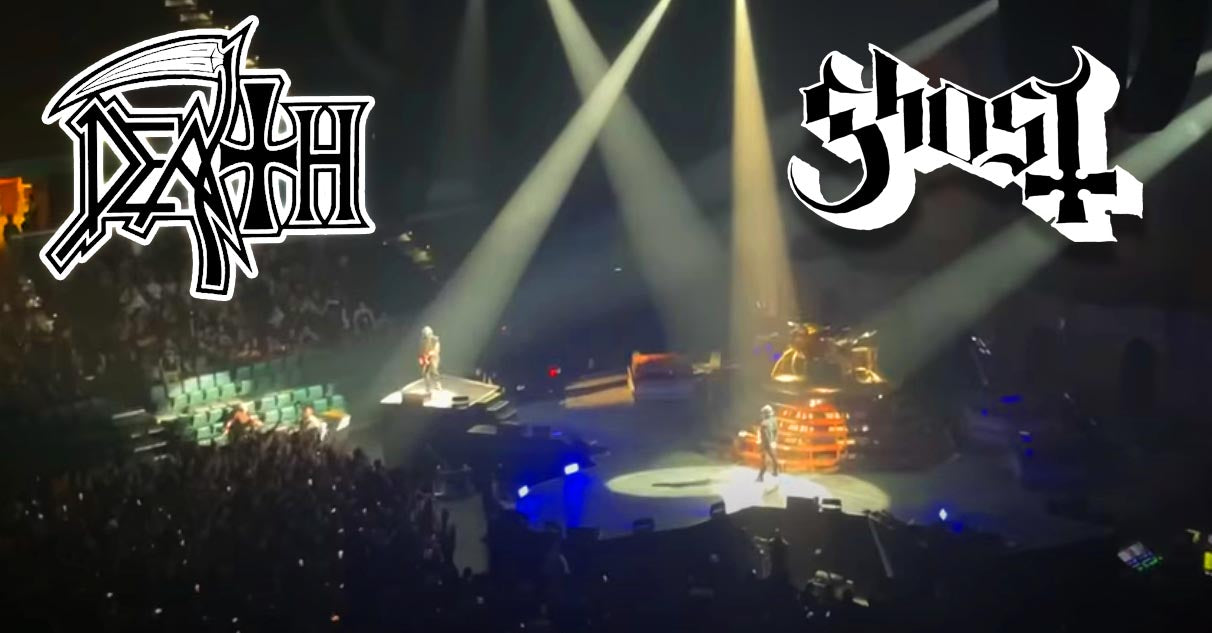 You can say what you want about GHOST and where they fit into the metal scene; we totally dig the band here if you have not noticed. But, last night in Tampa, GHOST covered Death's Zombie Ritual from their seminal Scream Bloody Gore album during their live show last night at Yuengling Arena. Most will agree that this record from Death and founder/leader/song writer Check Schuldiner, is the to now call "Death Metal." Amazing heaviness, speed, precision, odd time signatures and Chuck's amazing vocals blew us all away in May of 1987…So cool that Tobias Forge and GHOST paid tribute while in FLA. Good on ya' GHOST !
Other metal artists have been drawn to this classic track from Death and Scream Bloody Gore. Brazilian thrashers Sepultura, covered  this a a Bonus Track on their 2013 The Mediator Between Head and Hands Must Be Hearts in 2013.
Check out the GHOST collectibles created by KnuckleBonz over the past 4 years here.
If you are paying attention, KnuckleBonz just signed a license with the Chuck Schuldiner Estate and will be bringing you some "Deadly" collectibles very soon…stay tuned here and via official social media sites for updates.
Rock Hard!